IDE CW-929 Water Dispenser(Hot&Warm&Cool)
---
IDE CW-929 Water Dispenser
Two type of CW929 :

4 Filter System

or

RO System
Compressor Cooling

3 Temperature Purified Water (Hot&Warm&Cool)

4 Filter System

Floor Standing
4 Stages of Filter System
Step 1 Sediment Filter
Filter Material:Polyethylene

Remove suspended solid rust,impurities and other large substances

Step 2 Pre-Carbon Filter
Filter Material: Active Carbon

Efficiently remove chemicals,toxins,unpleasant flavor and odor which arehard to be biodegradable

Step 3 UF Membrane Filter
Filter Material: Polysulfone

Remove general bacteria and coliform but pass minerals to provide beneficial water for human body. And enhance antibacterial function.

Step 4 Post Carbon Filter
Filter Material: Active Carbon

Increase water purity by removing gas and bad odor which remain in the water
Floor Standing Water Dispenser CW-929

Voltage

240v

Frequency

50Hz

Heater Power

700W

Cooling Power

100W

Water Temperature

(°C)

Hot :85~100
Cold :4~12 (Compressor Cooling)

Water Tank

Hot : 2L
Cold : 2L
Warm :10L

Heating Capacity

12L / Hour

Chilling Capacity

20L / Hour

Dimension (MM)

410(width)x405(deepness)x1050(height)
Advantages:
Durable & heavy duty

Automatic refill of High quality purified

Safety lock level for hot water tap

Reboil button enabling hot water to reach 100℃

Double secure prevents from overheat or dry-heat

Double secure against water overflow

Leakage detectio

Large Reservior

Environment Friendly

Easy Installation,Direct Piping System

304 Stainless Steel hot water tank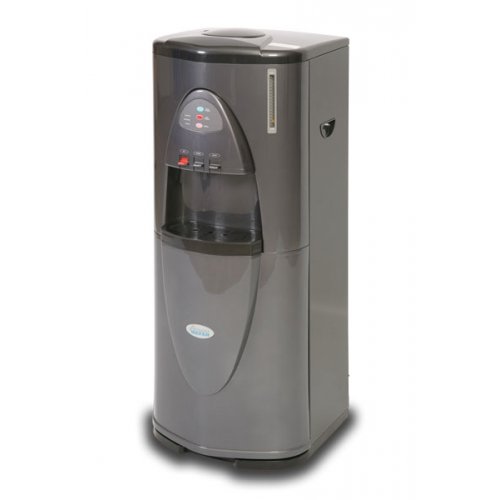 Inquiry - IDE CW-929 Water Dispenser(Hot&Warm&Cool)
Fill out the form below and we'll be in touch soon.